---
ASPIRE Award for Excellence in Faculty Development for LIVE
The ASPIRE Awards were created by the Association for Medical Education in Europe (AMEE) to provide international recognition of excellence in medical, dental and veterinary education.
The 2016 ASPIRE Award of Excellence in Faculty Development was presented to the Royal Veterinary College, University of London, at the AMEE Conference in Barcelona. The RVC was commended for a robust faculty development programme that was a first of its kind within veterinary education. This included an innovative pathway from a Certificate program in Veterinary Education to a Masters Degree in Veterinary Education via both face to face and distance learning. The programme has influenced practice within the school, nationally and internationally. In addition, the faculty development team has taken a scholarly approach to disseminating these educational innovations worldwide.
The RVC is the first veterinary school in the world to receive this honour. Professor Stephen May, Dr Ayona Silva-Fletcher and Dr Kim Whittlestone were present at the conference to receive the award.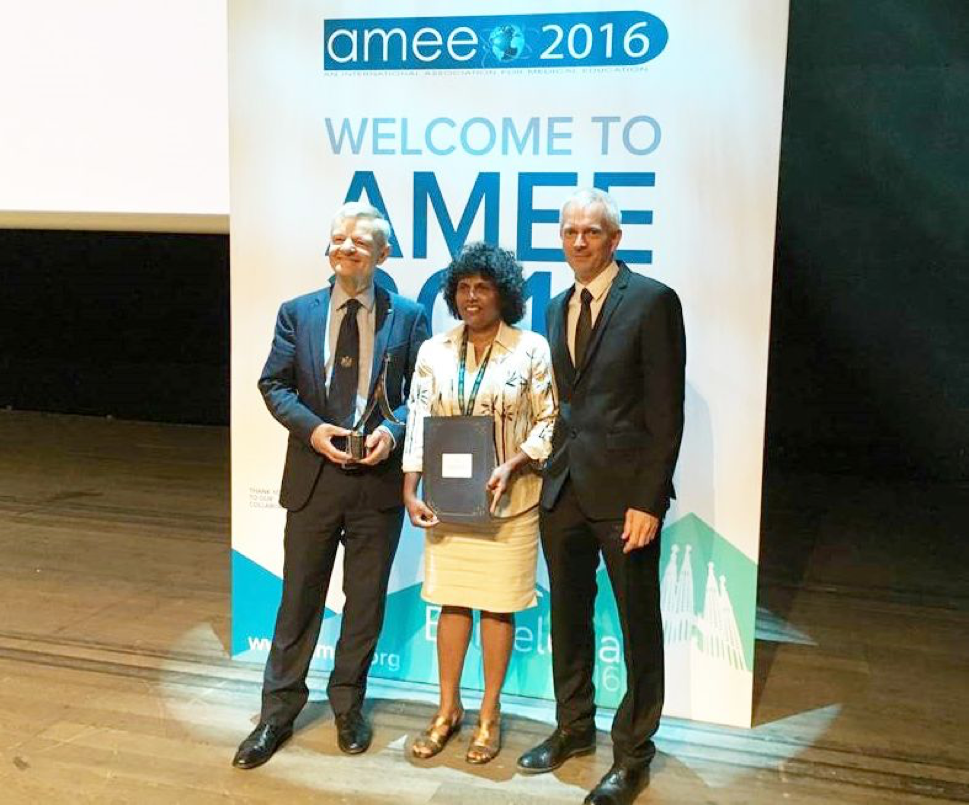 ---