---
Artist in Residence at the Royal Veterinary College!
Following the application to the Leverhulme Trust, the Royal Veterinary College were awarded a grant to fund an Artist in Residence, beginning in Sept 2013. The residency lasted for one academic year. Our chosen artist 'Mr Geoffrey Harrison', represented all aspects of the college, bringing everyone together that contributed to the life and business of the college. The theme of the residency was 'A Professional Community at Work'. During his time here, Geoff created four canvases focussed on four contrasting areas of College life. In addition, he also worked with our students and staff, running a series of workshops to develop their observation skills and draughtsmanship, on our themes of context, processes and emotions. He also worked alongside anatomists, pathologists, clinicians and veterinary students doing dissections and observing surgery.
Geoff Harrison's residency came to a fitting end on 31st July 2014, with an exhibition of all of his work, the exhibition was held at our camden campus. The four final canvasses crated by Geoff will go on display around both campuses later this term, 2 at each. Geoff's final report to the Leverhulme Trust can be found in the link below. It also includes photos of the 4 canvasses.

Update on the Residency from Geoff Harrison, Feb 2014
Since starting in September 2013, this residency has been a fantastic and eye-opening experience. I've been fortunate enough to have been shown all over the college and met some really interesting people doing brilliant work. There is still quite a lot that I have left to explore but what I have seen has given me lots if ideas for work. I've been able to take this inspiration and make some new paintings and as well as an ongoing series of drawings, I will soon have finished 5 paintings and I'm about to start work on the 4 large canvases that the college will keep at the end of the residency.
I've also been running drawing and painting workshops with the students and staff. These have been a great success with more than 60 participants so far and some really good work. We are going to show these drawings and paintings at the end of the year in an exhibition at the college
Public engagement has been a big part of the residency with various college open days and an Open Studio event which have brought new visitors to the college where they've seen an unexpected aspect to the RVC.
Over the coming months I will be offering more workshops to students and staff - to include live animals - which will include a challenge initself!
Below is a small selection of drawings that I've done since I've been here.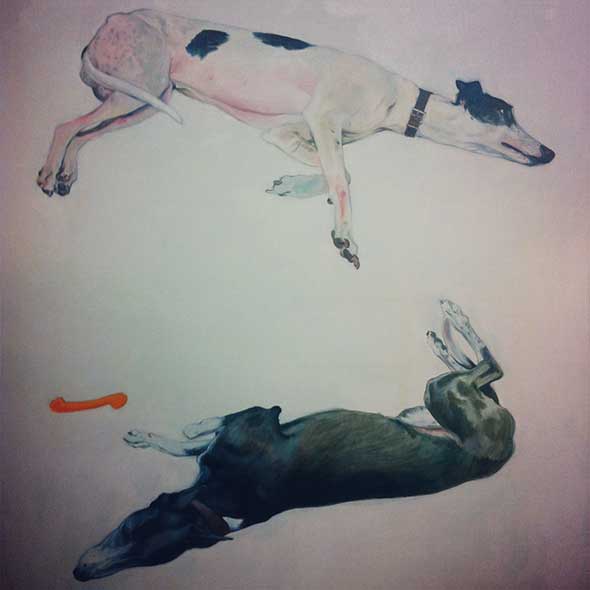 2019

2018

(14)

2017

(8)

2016

(2)

2015

(19)

2014

(18)

2013

(14)

2012

(4)
---